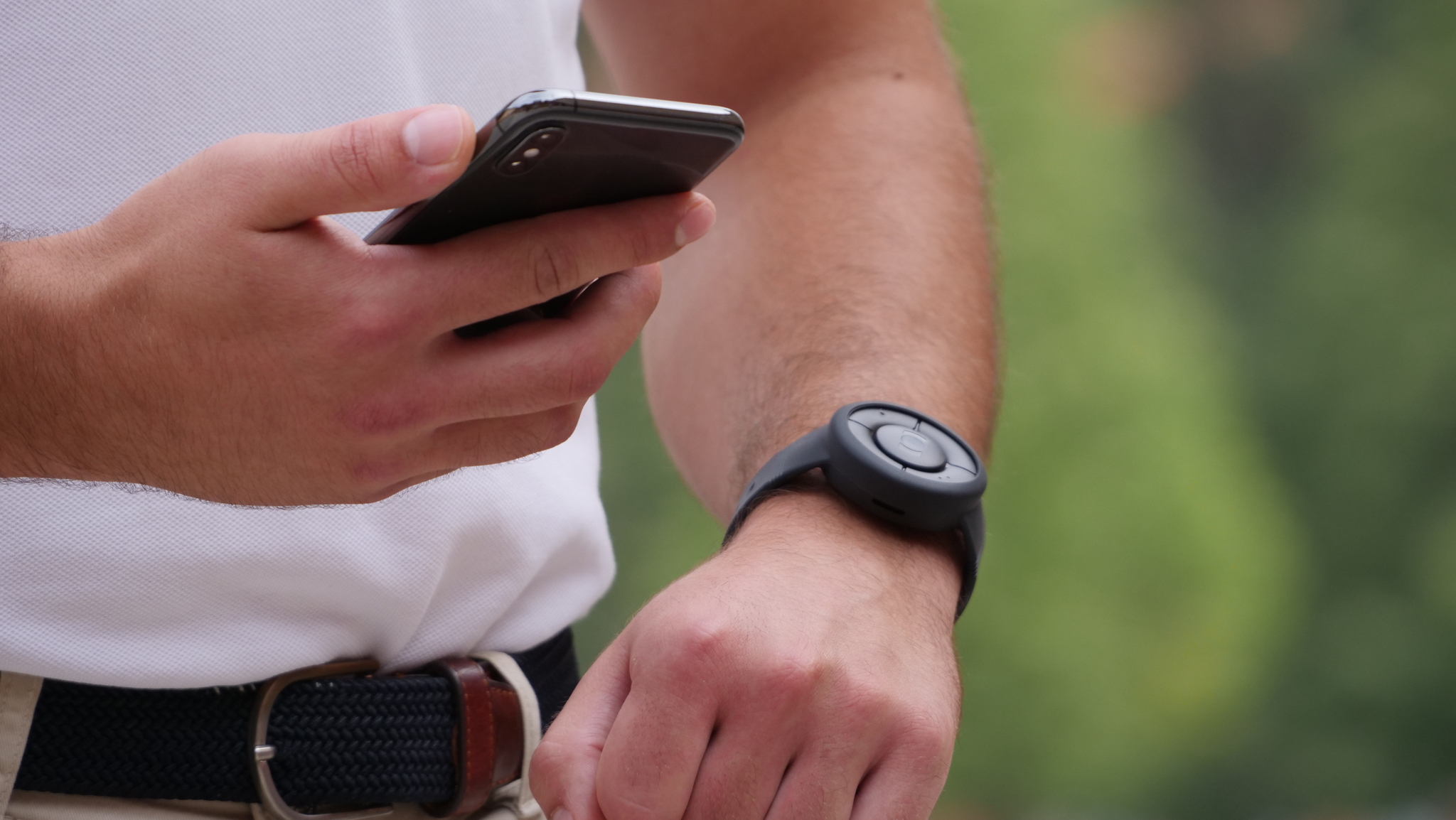 With the smart security alarm MiniFinder Nano, you can give yourself or a close relative more freedom in the everyday life. Regardless if it is an elderly person or another vulnerable person, Nano's specific designed functions works perfectly. It has several smart functions, for example the possibility to see positions in real time directly in the MiniFinder GO app, where you can also see history and set different types of alarm push notifications.
Smart functions – contact SOS at the touch of a button
Personal safety is something that is extremely important for everyone. That is why MiniFinder Nano is equipped with a clear panic button that can be connected to both SOS or relatives' phone numbers. If the user would be in danger for any reason, they can just press this button. The position will automatically be shared and the user can if needed talk directly into the device. This functionality saves the lives of many vulnerable people, for example elderly people or people under threat.
MiniFinder Nano – best on the market
MiniFinder Nano has also proven to be "best in test" in several independent tests. Compared to other security alarms, MiniFinder Nano is flexible and easy to bring with you. This allows the user to feel safe even outside their home. With a mobile security alarm, the user is not limited to their home. Unlike similar options, the MiniFinder Nano also has superior battery life and several smart features that will continue to save lives every day.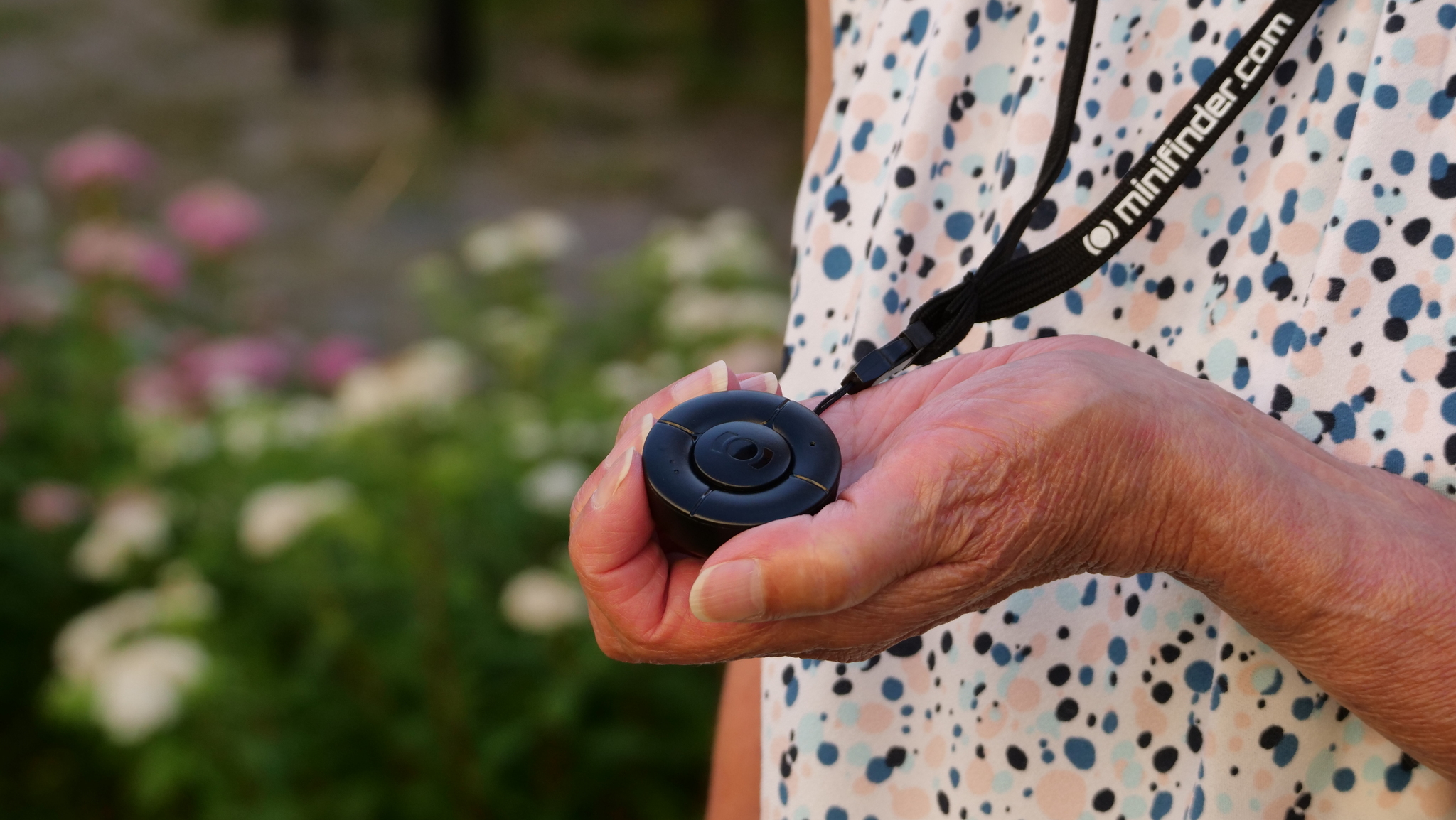 Top three benefits of a mobile security alarm:
The biggest advantage is the possibility of a more normal life. Many vulnerable people today live trapped and isolated, with a mobile security alarm, the user can move freely both indoors and outdoors.
Relatives will avoid constant worry. As a relative, you can relax and avoid being constantly worried that something will happen without your knowledge. You will be notified directly on your phone if something should happen and you can act immediately.
Several innovative features are included. With a mobile security alarm, the user gets access to several extra functions, such as a fall alarm, heart rate sensor, access to history and a call function. These are the features that contribute to a safer everyday life for everyone!
Do you want to give yourself or someone close to you a safer life? Read more about the benefits of a mobile security alarm here.
Takaisin edelliselle sivulle